York Archaeological Trust offers a wide range of archaeological services for commercial, government and third sector clients. We specialise in work within the requirements of the local authority planning process governed by NPPF and local plan policies.
You can read some case studies of recent work we have carried out for clients below:
Not sure which service you may need? Take a look below at the conservation services we provide or contact the team. Details on how to get in touch can be found at the bottom of the page.
Archaeological site evaluations are a key element in assessing the archaeological potential of a site. Evaluation can comprise a wide range of intrusive and non-intrusive techniques.
We can provide the full range of site evaluation techniques, from monitoring of geo-technical investigations to geo-physics and trial trenching.
We have the skills to provide high quality geophysical surveys that offer an essential insight into the archaeological potential of buried sites and surrounding landscapes.
We offer free advice to assist with initial enquiries and then provide up-front work for selected projects, subject to YAT carrying out further works that may be required by planning conditions.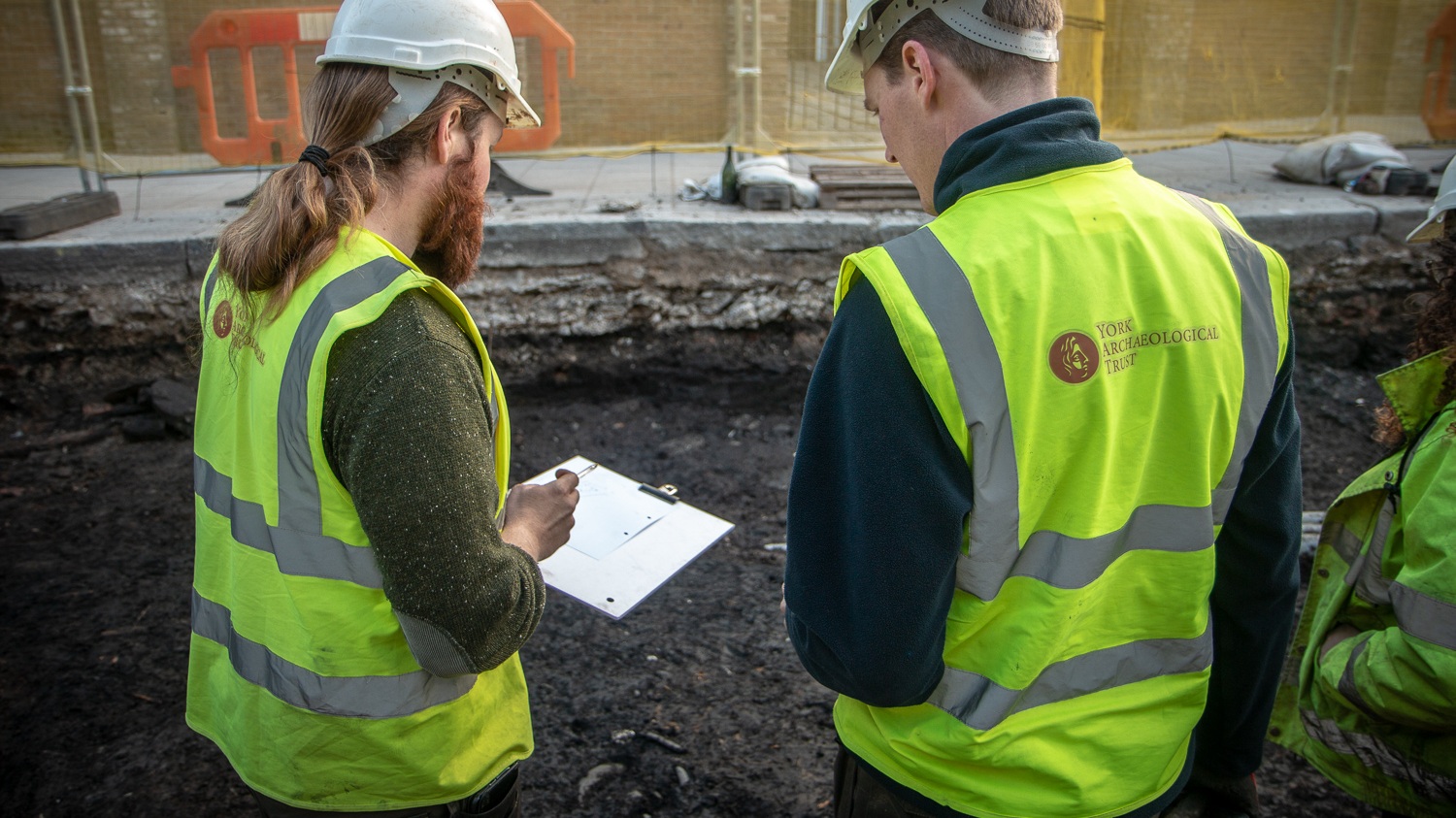 Watching briefs are undertaken during construction and are designed to monitor and deal with unexpected discoveries, with minimal hassle and delay.
With over 1400 recorded watching briefs to our name, we are able to provide both tailored and flexible responses to different situations.
Over 350 archaeological excavations across 45 years demonstrate York Archaeological Trust's capabilities in working on archaeological sites ranging from the prehistoric to modern. Working within a wide range of archaeological environments, both urban and rural, we place great emphasis on viable solutions and project delivery.
As a registered archaeological organisation of the CiFA (the Chartered Institute for Archaeologists), clients can be assured all work carried out will be to best industry practise.
Contact the Fieldwork Team today for an informal chat about how we can assist you.
Normal office hours: Mon-Fri, 09:00 - 17:00